Narasimhan Plastic Surgery: Kailash Narasimhan, M.D.
900 Carillon Pkwy., Ste. 409
St Petersburg, FL 33716
Phone: (727) 289-7119
Monday–Friday: 8:30 a.m.–4:30 p.m.

Rhinophyma Removal Before and After Pictures
Filter Cases
*Keep in mind that each patient is unique and your results may vary.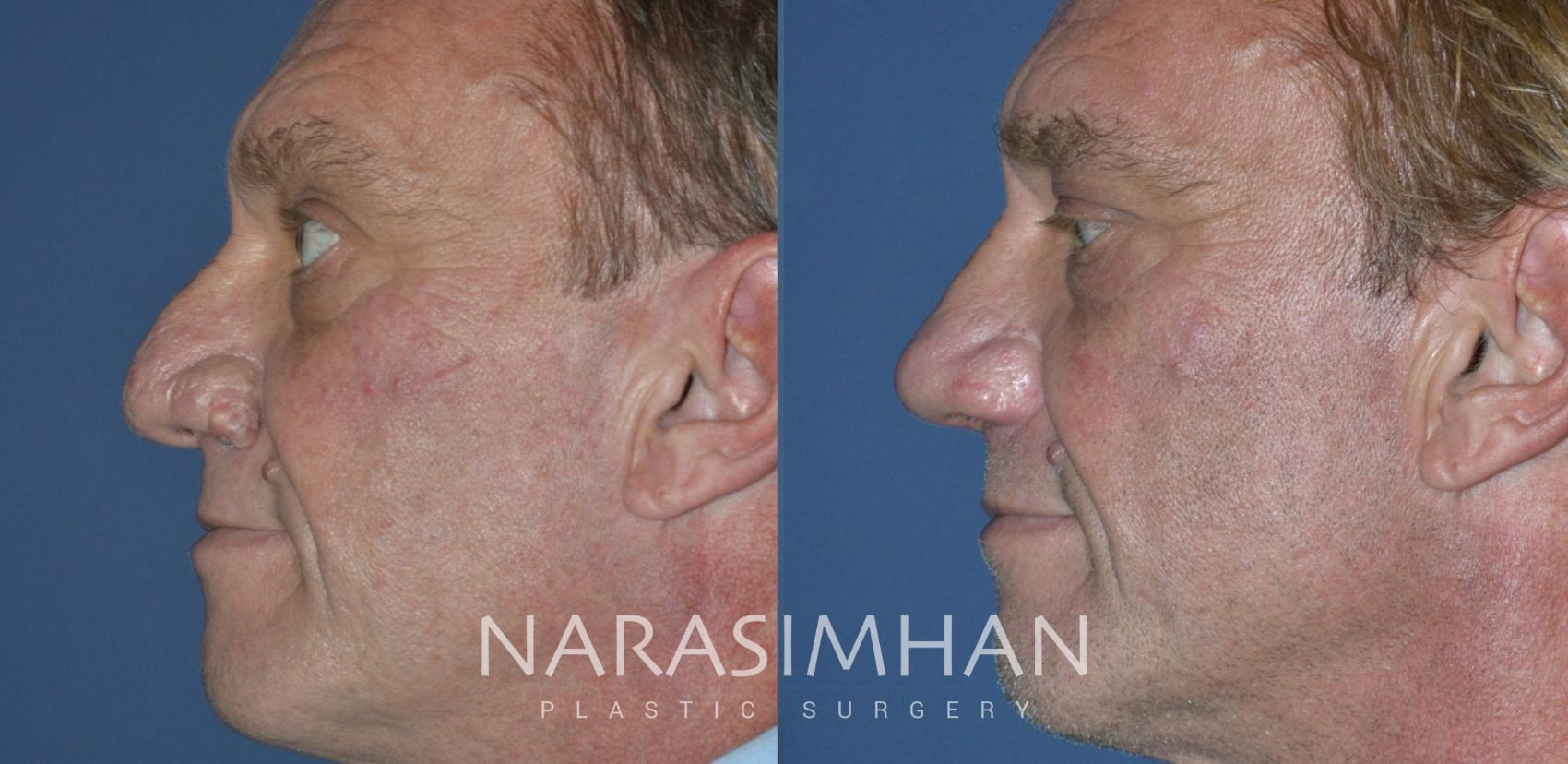 Case #293Favorite
Male in his 50s from Tampa Bay, Florida who desired an improved appearance to the profile and size of his tip, as well as removal of Rhinophyma of his nasal skin . Rhinoplasty was performed to smoothen the nasal length, and lower the profile.&n... Read More
Procedure(s): Rhinoplasty, Rhinophyma Removal
Provider: Kailash Narasimhan, M.D.
Request My Consultation