Narasimhan Plastic Surgery: Kailash Narasimhan, M.D.
900 Carillon Pkwy., Ste. 409
St Petersburg, FL 33716
Phone: (727) 289-7119
Monday–Friday: 8:30 a.m.–4:30 p.m.

Rhinoplasty Before & After Case 217
*Keep in mind that each patient is unique and your results may vary.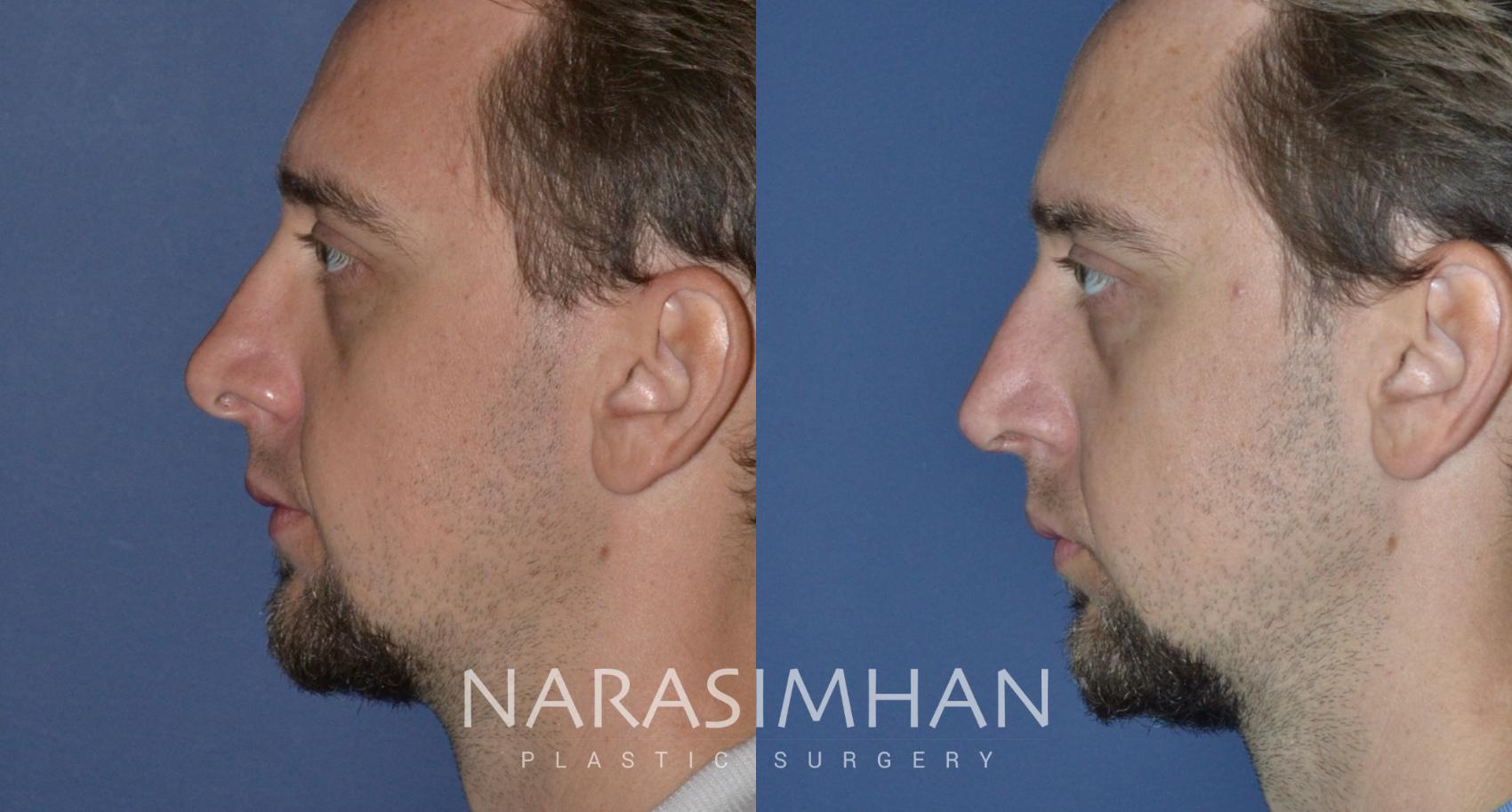 Before & After
Male in his 20s who underwent Revision Rhinoplasty by Dr. Narasimhan years after 2 previous rhinoplasties by another surgeon. Dr. Narasimhan used septal and ear cartilage grafts to re-create the bridge and nasal tip, in turn improving breathing. We reduced flaring of the nostrils and fullness of the tip, for a more balanced profile. We also improved his hanging columella. This is a good example of a procedure addressing both nasal from and function. If you desire rhinoplasty and are in the St. Petersburg area please contact Narasimhan Plastic Surgery, 727-289-7119.
Procedures Performed
Revision Rhinoplasty
Rhinoplasty
Provider: Kailash Narasimhan, M.D.
About This Patient
View All Patient Photos