Narasimhan Plastic Surgery: Kailash Narasimhan, M.D.
900 Carillon Pkwy., Ste. 409
St Petersburg, FL 33716
Phone: (727) 289-7119
Monday–Friday: 8:30 a.m.–4:30 p.m.

Breast Reduction Before & After Case 148
*Keep in mind that each patient is unique and your results may vary.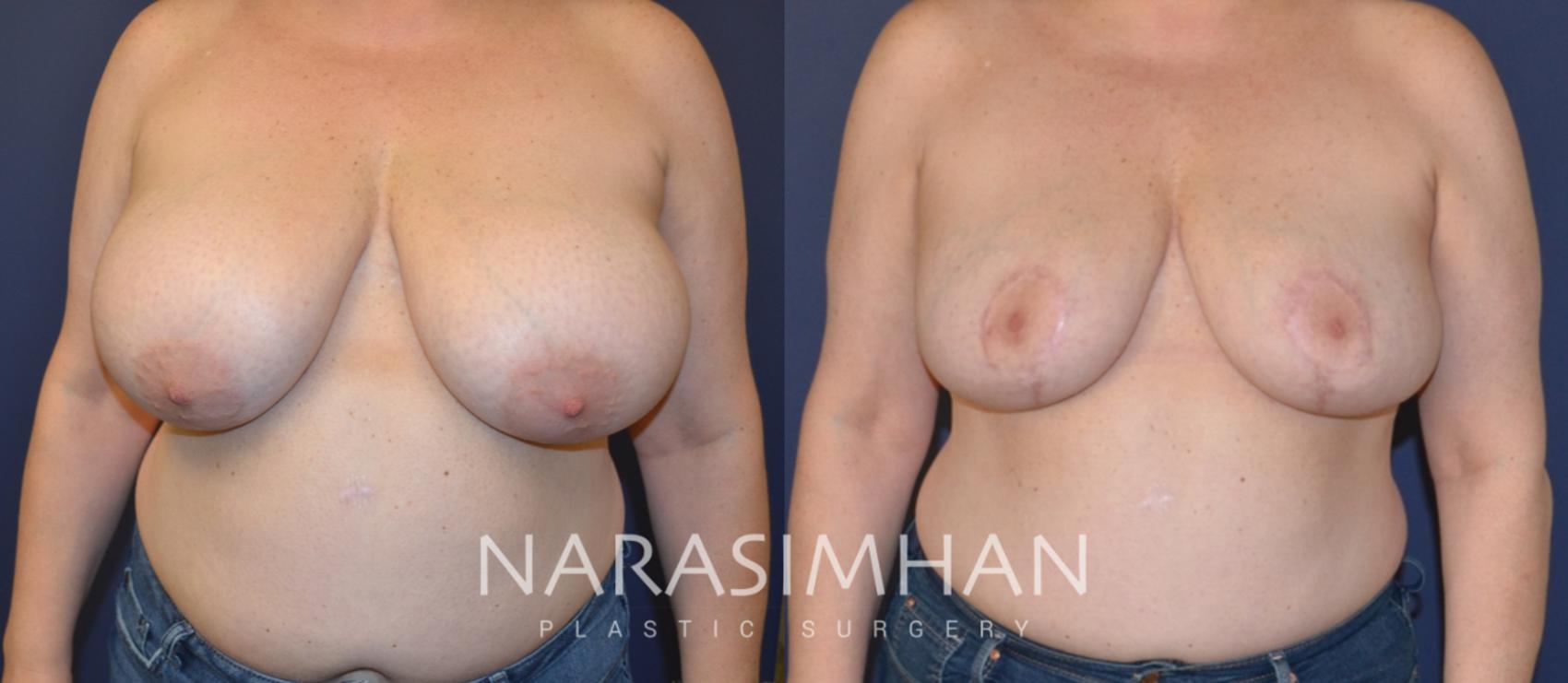 Before & After

Our healthy female patient in her 50's desired a breast reduction to relieve her back and neck pain. Procedure was performed and 805 gm of tissue was removed from the breasts. Liposuction to the Axilla was performed in clinic after surgery. Before and after pictures are taken 8 months after breast reduction surgery and 5 months after liposuction procedure. Patient is very happy with the results and is feeling relieved of her pain. If you are in the St. Petersburg area and desire a breast reduction please contact Narasimhan Plastic Surgery today.
Provider: Kailash Narasimhan, M.D.
About This Patient
View All Patient Photos